Paver Sealing To Protect Your Fernandina Beach Brick & Stone Pavers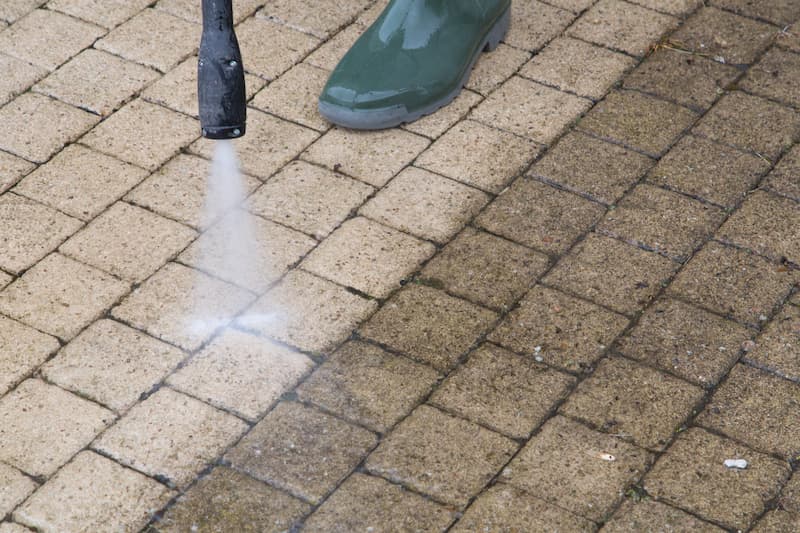 If you have pavers on your property, you know that they're being exposed to the elements 24/7. With this in mind, you may want to invest in paver sealing by PowerWash Pro, Inc. in Fernandina Beach. Our business can help you retain your pavers for longer and protect them from the elements that are deeply out of your control.
PowerWash Pro, Inc. has all the services you need when it comes to pressure washing for Fernandina Beach. We have paver sealing, of course, in addition to driveway washing, house washing, and more! We want you to contact us as soon as you notice your exterior surfaces start to look a little run down with grime. We can take care of that with no problem.
Brick Paver Sealer
Pavers come in all sorts of sizes, colors, and materials. PowerWash Pro, Inc. is happy to be able to offer paver sealing for pavers made of brick, concrete, and more. Bricks are very unique with their vibrant color and durbabilty.
Even as durable as they are, brick pavers can fall prey to dirt, water dammge, and more. With this in mind if you want your brick pavers to last a long while, invest in paver sealing today.
Protect Your Pavers
Pavers, no matter the material, need protection from the elements. Services like paver sealing allows for pavers to be protected from things like water, extreme heat, and radiation from the sun.
Paver sealing allows for your pavers to thrive and look like new all year long. With this service, you won't need to replace your pavers as often if they get bogged down with water damage or if they crack under extreme heat. With paver sealing, you can enjoy your pavers for longer.
Paver sealing is a sound investment on something as simple as a few pavers on your property. No matter the material, this service helps your pavers retain their original color and bring the character you want to your exterior living spaces. So for paver longevity that you can rely on, invest in paver sealing today by PowerWash Pro, Inc.