Your Fernandina Beach Driveway Washing & Concrete Cleaning Pros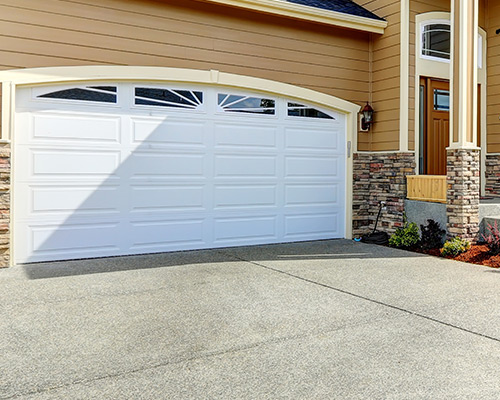 Driveways can be prone to lots of dirt, stains, and mess — especially when you park your car on it. That's why PowerWash Pro, Inc. offers the highest quality driveway washing services for Fernandina Beach residents.
Driveway washing is just like any other pressure washing service, just for your driveway. PowerWash Pro, Inc. takes care to manuever your driveway effectively and efficiently to ensure that every inch of grime and stain are blasted away. Clean driveways are always our results and we always leave our clients satisfied and wanting more.
Your driveway in Fernandina Beach doesn't need to live in filth for the rest of its years. You can invest in our driveway washing services and reap all the benefits. We are all about quality, service, and the best driveway washing results you can get in the area.
Concrete Cleaning
Concrete is a wonderfully durable and tough material. It can withstand lots of abuse and fare well against the elements. But it's not impervious to filth, stains, and grime.
Since most driveways tend to made from concrete, concrete cleaning and driveway washing are in order. Concrete is the perfect material for pressure washing — pressure washing was made with concrete in mind. It can withstand the intense PSI that pressur washing calls for and can cut deep into the grooves of concrete to eliminate dirt, grime, and stains.
PowerWash Pro, Inc. offers all sorts of Fernandina Beach pressure washing that will suit whatever your needs are especially when it comes to concrete exterior surfaces.
Quality Driveway Washing Services
It's worth investing time and effort into your driveway. Investing time, energy, and money can make the difference between a nice driveway and one that's falling apart. PowerWash Pro, Inc. can help you with these investments.
Driveway washing is one such investment that can greatly change the way your driveway looks and feels. It's something that our business prides itself on being able to achieve — revitalization. We take the time to restore and clena your driveway so that you can feel clean and happy.
Contact PowerWash Pro, Inc. soon so that you can get your driveway washing service and make your driveway the one of your dreams. Don't wait for the elements to have your way with it and let us get your home scheduled for our top-notch pressure washing services that include services like sidewalk cleaning, house washing, and more!