Yulee's Go-To For Dependable Pressure Washing Services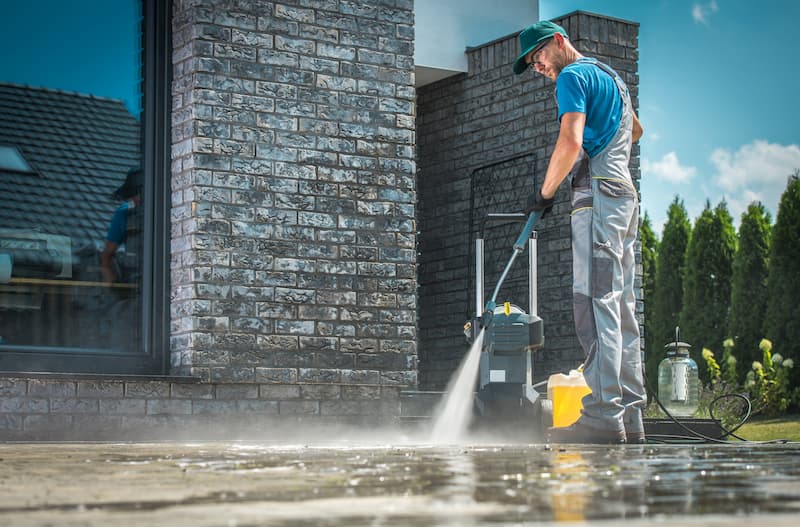 Yulee residents that are in search of pressure washing services that will completely transform their exterior surfaces can look no further than the professionals at PowerWash Pro, Inc.
Our business is located locally and can provide any and all Yulee residents with the pressure washing services they deserve. Our business knows everything there is to know about pressure washing and we certainly have the services to back that up.
We offer a wide array of quality services that will leave you satisfied and clean. The pressure washing services PowerWash Pro, Inc. has to offer include driveway washing, roof cleaning, and even commercial pressure washing.
For the Yulee residents that have not yet experienced the joy that our pressure washing services can bring you, your business, and your home, please give us a call so that we can better serve you and help transform your exterior surfaces.
Yulee Residents Can Enjoy The Best Gutter Cleaning Services PowerWash Pro, Inc. In Their Local Area
Gutters are part of almost every home and structure and without good quality gutters, the structure is left to the whims of nature. Taking good care of your gutters means giving them the proper care they need, like gutter cleaning services.
Cleaning your gutters is something that PowerWash Pro, Inc. can handle for you. Getting your gutters cleaned means getting rid of nasty and dangerous pollutants that can cause your gutters harm, cause your home harm. And even cause harm to your health. Give your gutters the best chance at performing their duty by investing in PowerWash Pro, Inc.'s gutter cleaning and pressure washing services.
PowerWash Pro, Inc. And Our High-Quality Pressure Washing Services For Yulee
Pressure washing is nothing new in the maintenance book of home care. It's becoming a steady staple and common practice in basic home maintenance. Without pressure washing, exterior surfaces would be rather tough to clean and rid of stains.
Residents of Yulee can experience the ease by which PowerWash Pro, Inc. can clean their exterior surfaces. PowerWash Pro, Inc. is a business that's dedicated to providing quality care and demonstrating expert pressure washing capabilities.
While you can certainly try to clean exterior surfaces by yourself, you're better off hiring professionals that are more than capable of handling any surface you throw at them. Contact PowerWash Pro, Inc. today to learn more about how your property here in Yulee can benefit from their expertise and quality care.